Audit & Consultancy
Construction Audit & Consultancy Services
Construction Audit, Real Estate, Technology, Project Management, and Training Services.
Save Money. Reduce Risk. Gain Control.
Auspicium is a boutique audit consultancy specializing in construction audit services. We also perform real estate and technology audits. We offer our clients innovative, practicable solutions to enhance project outcomes. From auditing construction project costs to portfolio management we deliver value with a unique range of services.
Auspicium's founder, Denise Cicchella, is the author of the IIA Book, Construction Audit Guide: Overview, monitoring and Auditing.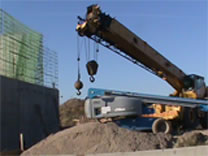 Construction Audit
Construction projects are among the largest and most complex endeavors an organization can undertake. Successful delivery can impact the ability to deliver goods and services. The outcome can impact operations for years to come.
Are you concerned your General Contractor is billing you correctly? Are project controls appropriate? Are best use being made of resources? Auspicium's Construction Audit Risk Evaluation (CARE)TM methodology can help you ensure effective project governance.
Construction contracts are often intricately worded; often in favor of the contractor. Owners nearly always have the right to audit. Common types are Lump Sum, Guaranteed Maximum Price, Construction Manager At Risk, Fixed and Unit Price, Time and Materials, and Cost Plus. Owners can, and should, audit all these contract types. How Auspicium can help.
Lease Audit
Are you concerned your landlord is overcharging you? Are the terms of your lease clear? Common area maintenance and other charges can be miscalculated by landlords.
Auspicium can review your lease agreements at no cost to you. Our team of seasoned auditors will review your lease, lease history and lease rights to determine if you have been overcharged and whether potential for recovery exists. How Auspicium can help.
Training
Auspicium provides professional training courses for auditors, project managers and other professionals in construction audit, project management, fraud prevention and detection, ethics and technology. We can deliver a full range of courses tailored to your needs. Our training courses.
Construction Audit Training
We are holding a Construction Audit Training course in San Francisco! November 14th and 15th 2013.
Auspicium is a registered member of the NASBA and offers Continuing Professional Education credits for all relevant training courses.
Technology
Data Analysis
Are you overwhelmed by huge volumes of transactions or data that you need to validate to migrate to a new system? Are you concerned a pattern of fraud may be emerging in your business? We can assist by bringing to bare a range of audit and business intelligence software.
Security and Privacy
Auspicium can supplement your audit team with experienced, qualified technology and security experts. We can conduct complex audits and project management reviews, or augment your team with experienced resources. From data center controls to third party vendor audits find out how Auspicium can help. Technology Audit.